More opportunities of retailCRM for working in international markets
retailCRM interface has become more user friendly
---
You can now choose several countries in retailCRM, in which you run your business.
If you choose a single country, it is set as a default in all order management system parameters. If you tick several countries, then you can choose in which country you want to make order or put essential elements. When creating a new customer, also choose proper country.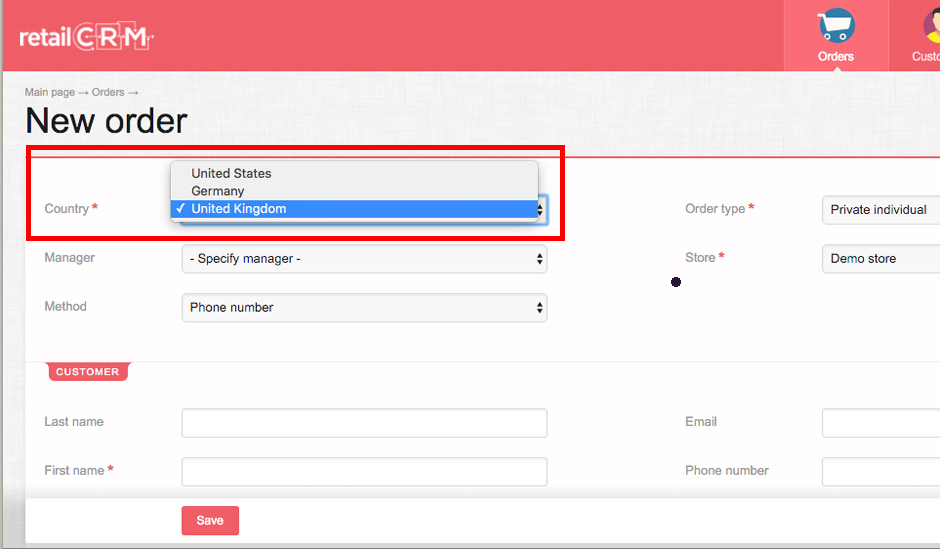 2. City and region fields in order card «Delivery» section are now provided with pop-up hints that make work with delivery adresses easier.
Similar hints for «Street» and «House» fields will be available in the first quarter of 2016.
If you don't see your country listed in settings - send a request to us, so we can include it.
Its also necessary to mention that integration of retailCRM with local telephony is available for all countries due to the open API. More about features.
3. order.getDeliveryAddress().getFullAddressString() method in twig-models now depends fully on chosen system language.
For example, you want to show full delivery adress in customer e-mail or in Printed Forms without division into fields. In English retailCRM version the address will be presented as it should be.
All the new features are available for every retailCRM user already, so you can start making your business more effective right now.