Interface of retailCRM has become friendlier
It has become even more pleasant to work in retailCRM this summer - we have redesigned some aspects of the system interface in favor of convenience and usability. So, now you can set up a homepage which will be seen by each user when entering the retailCRM, if the task on calling back to the customer was created - you can dial a number directly from the pop-up notification on it and drop-down lists with managers are always sorted alphabetically now.
---
Warning about simultaneous editing
Now retailCRM shows who is simultaneously with you watching or editing an order, a good or a customer page: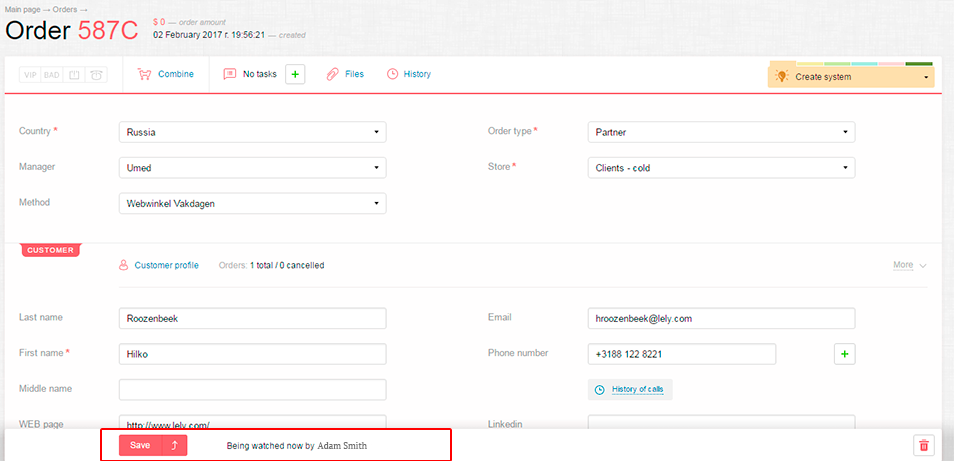 Besides, the system will not allow to save the page, if it has been edited and saved by another manager simultaneously with you or changes have been transmitted via API. Before applying any changes, the system will suggest several options for saving:
to apply your changes and rewrite others changes;
to apply only others changes.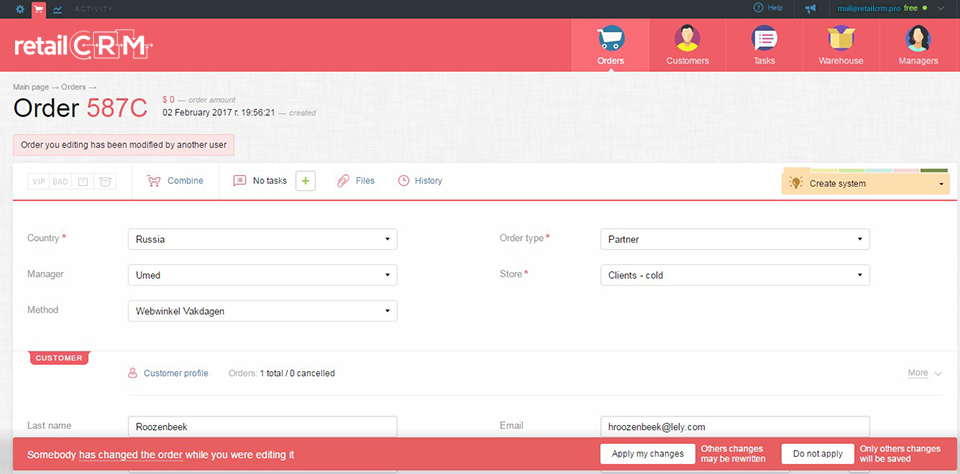 Before choosing one of the actions, manager can click on the hyperlink "has changed the order" within the very notification and see what changes have been made and by whom: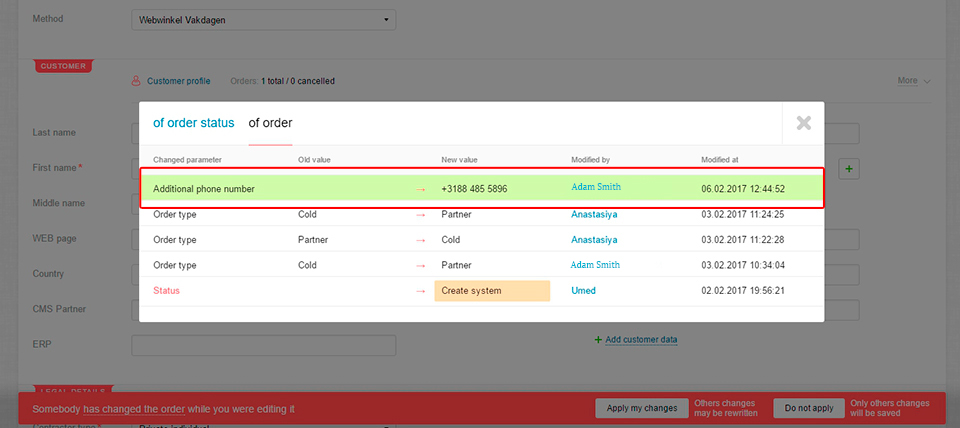 After that, manager can keep the most priority information on the order.
In drop-down lists all managers are displayed in alphabetical order
If your online store has more than a dozen employees, then the selection of the necessary one from drop-down lists takes some time in retailCRM. A task is even more complicated, when the names of managers can be chaotically mixed among themselves. For example: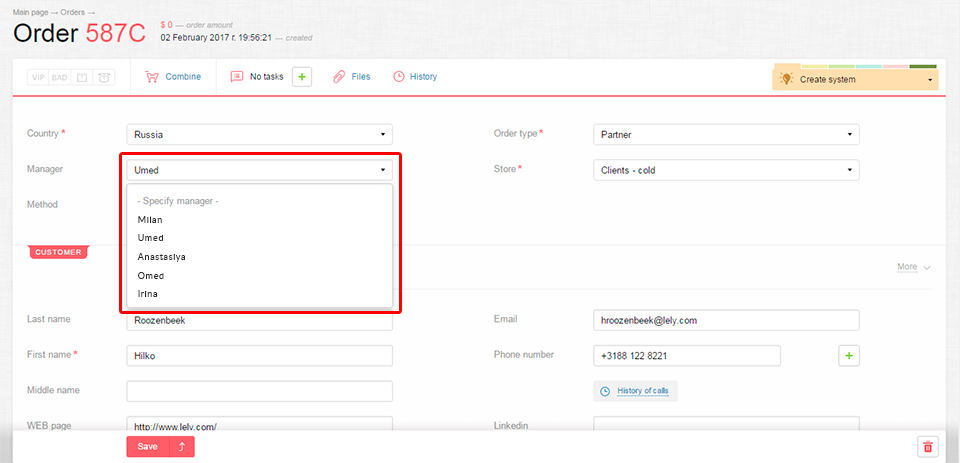 Now in retailCRM all names of managers in all lists will always be sorted alphabetically. This will facilitate and accelerate the search of the necessary employee.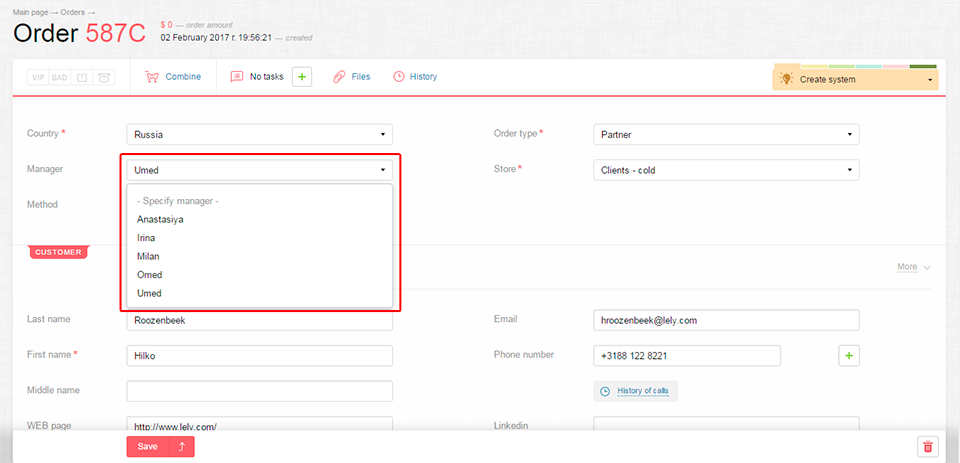 The color of the group of statuses is included now in all sections of retailCRM
If you ever created your own groups of statuses in retailCRM, then you know that it is possible to give a unique color to each of them. It visually emphasizes all the statuses, belonging to a group, created by you, in comparison with the others.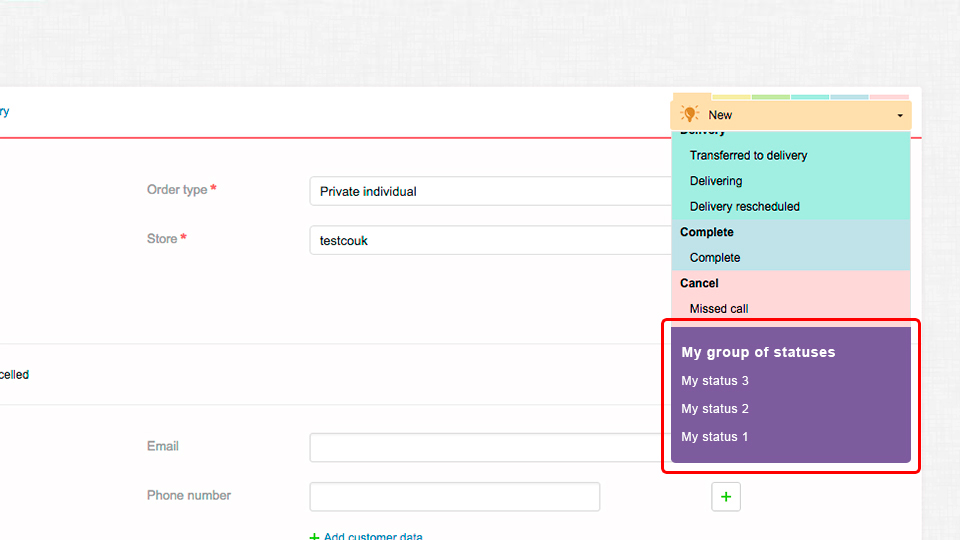 Now, your group of statuses will be emphasized by a unique color not only in orders and in the list of orders, but also in settings of time limits, as well as in the orders history in both tabs: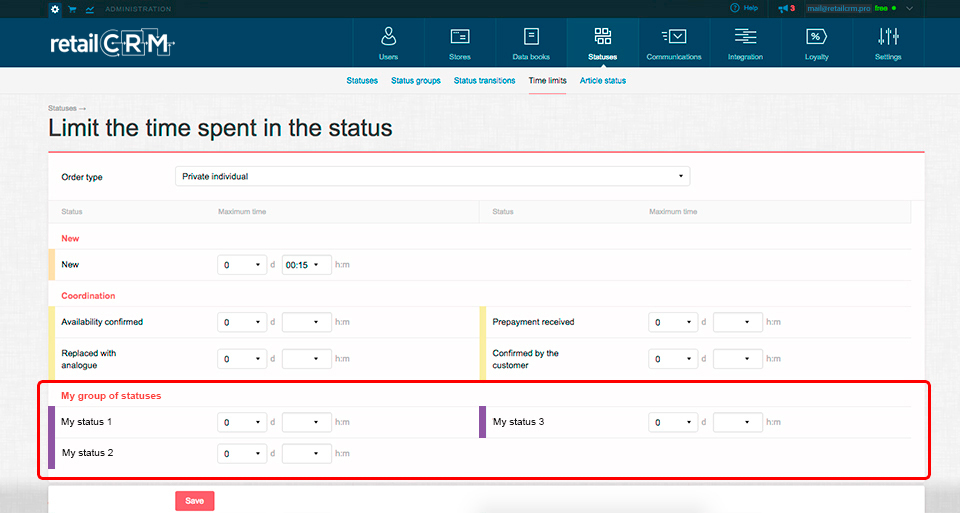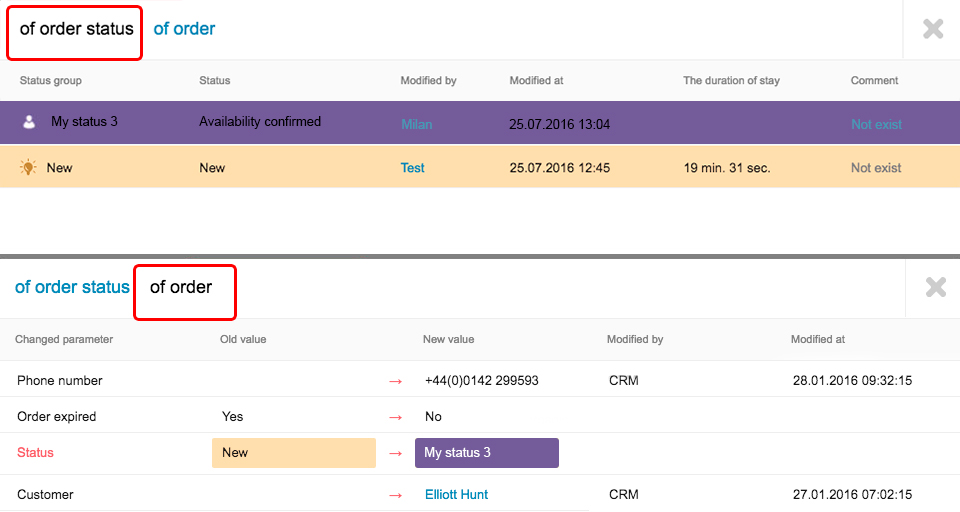 Setting up the homepage of retailCRM for each user
Now you can assign a page each user will start his work in retailCRM with. The corresponding setting has appeared in a profile of each manager: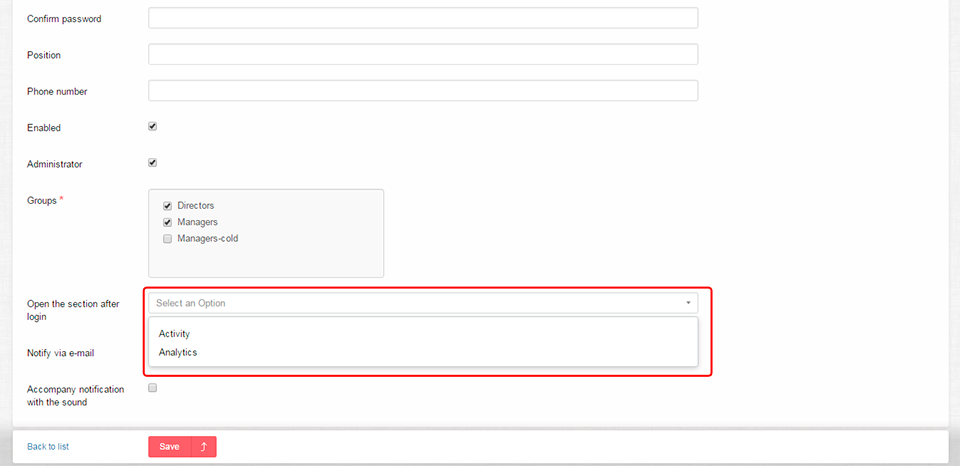 If the field is left blank, employee, opening retailCRM, will see the section which is provided for its user rights by default.
It is possible to call immediately to a customer from the task on calling back
In retailCRM one can put the task for a manager on a missed call with a request to call back to this number.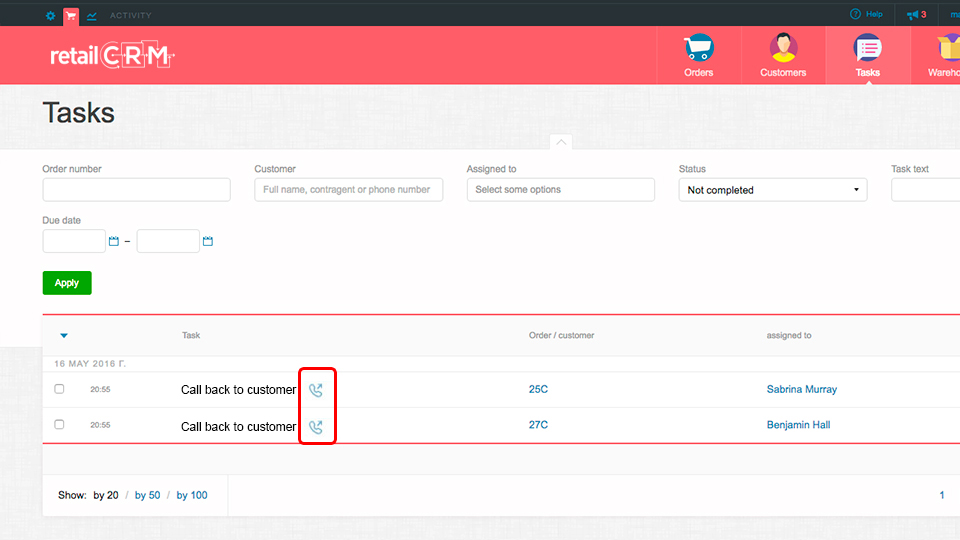 Now employee can directly dial a number from the task, as well as from a pop-up notification on it, clicking on a phone number or the special icon. +
Do you have questions? We are always happy to help you here: +44 2070437182 or here: mail@retailcrm.pro