Working with goods in retailCRM 5.0 is even more convenient and productive
Different units can now be set to different goods, there is email field on warehouse page and through API from integration delivery in retailCRM it is possible to transfer any data, even the tariff or delivery type.
---
When having integration with external warehouse system, reservations are not created anymore
Many our customers often asked us a question why the number of some goods` reservations in their retailCRM looks like this: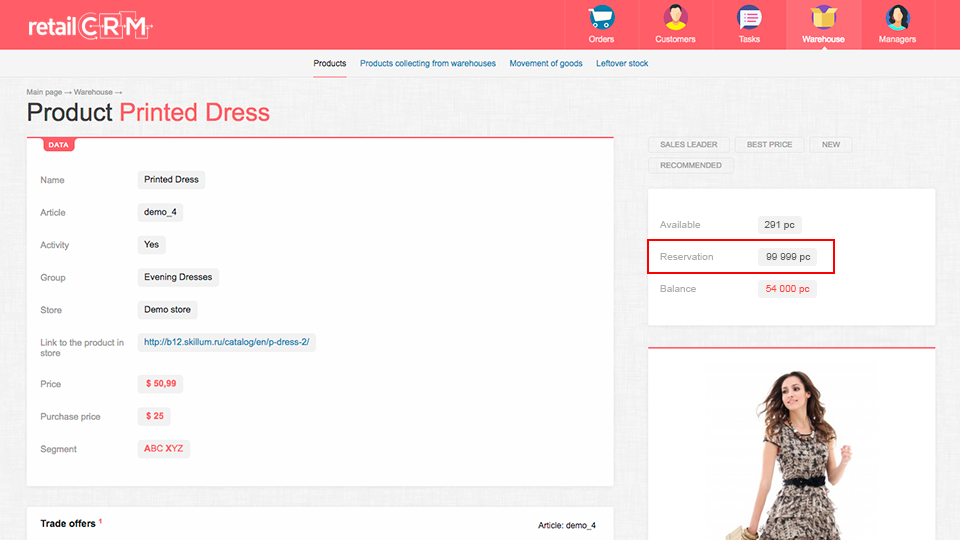 The matter is in that, when having integrated warehouse system, balances were reserved in retailCRM, but not written off, since the shipment of items occurred on the side of the service, integrated with retailCRM.
Now we have removed goods reservation if you have connection with an external warehouse system. When adding goods to order in retailCRM, you can choose from which warehouse to take the good away and in which quantity. However, this information will not be fixed in any system, but will just be transferred to the storekeeper in the form of a filled order page in the integrated service.
And employee, working with the warehouse, will independently make a reserve of the necessary goods, their further shipment and write-off balances.
Information about the shipment will in parallel be sent to retailCRM order page.
Set different units for different goods
A new data book "Units" has appeared in retailCRM, where you can find all popular goods units:
Piece
Liter
Kilogram
Meter
Package
Expand the data book adding your own face values to it.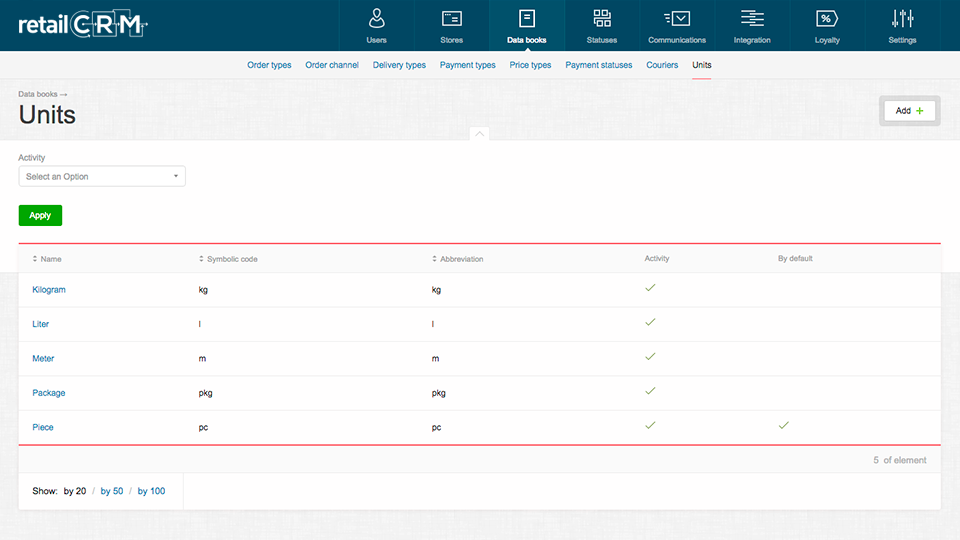 Units are displayed next to goods in the window of reservation, editing, "order details" section of order page and so on.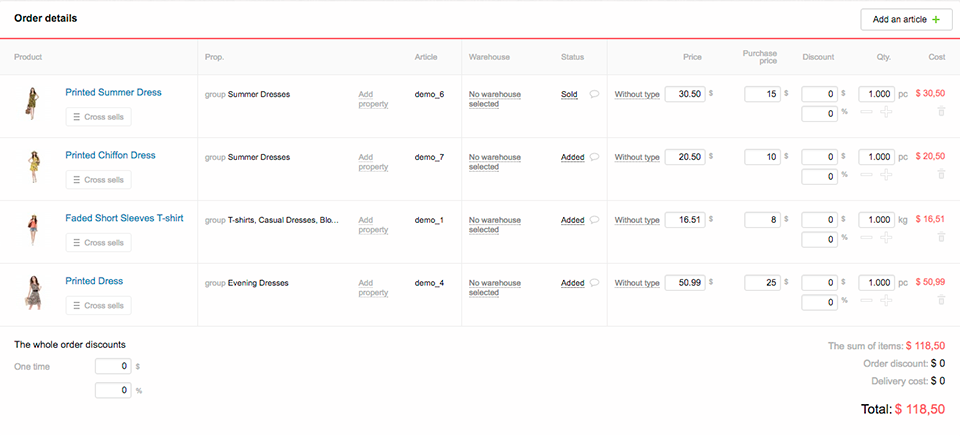 If you want to change a unit for a good in retailCRM, you should:
allow catalogue editing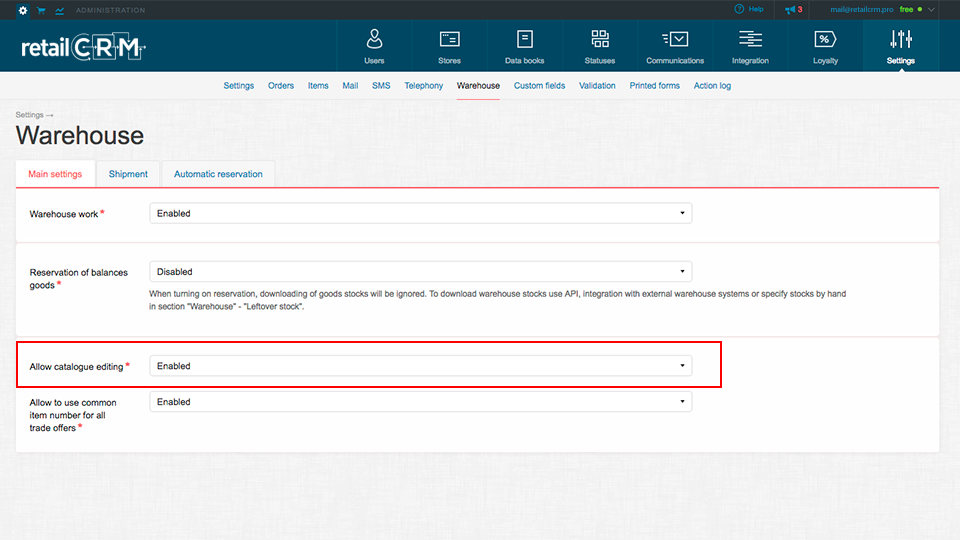 and change the unit on a good page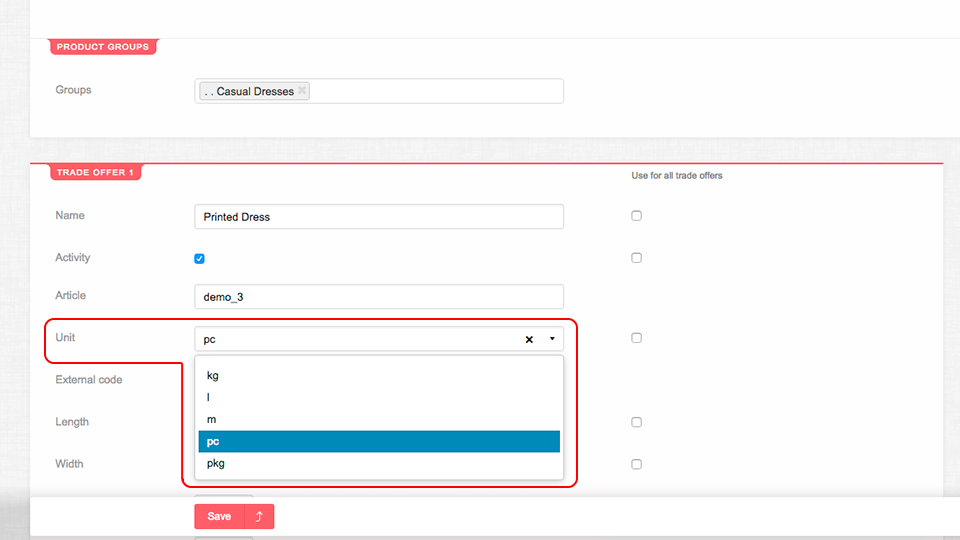 In order to organize adding new units into retailCRM through ICML catalogue loading, add for each trade offer in it (inside <offer> tag) the following line:
<unit code = "some" name = "unit name(Piece)" sym = "short form of name (pc.)" />
Or ask your integrator to do this.
There is email field on warehouse page
Apart from telephone number of warehouse, now it is possible to specify an email address — the corresponding field has appeared in the contacts block of warehouse settings in retailCRM.

Moreover, you can connect new field with triggers. For example, one of these triggers can react to the missing quantity of goods in order and automatically send a letter to warehouse with a request to make additional order of necessary items.
Receive delivery data directly from the website
If your website is integrated with delivery service and customer can choose delivery type and tariff already on cart stage, using a special widget, then this improvement will please you!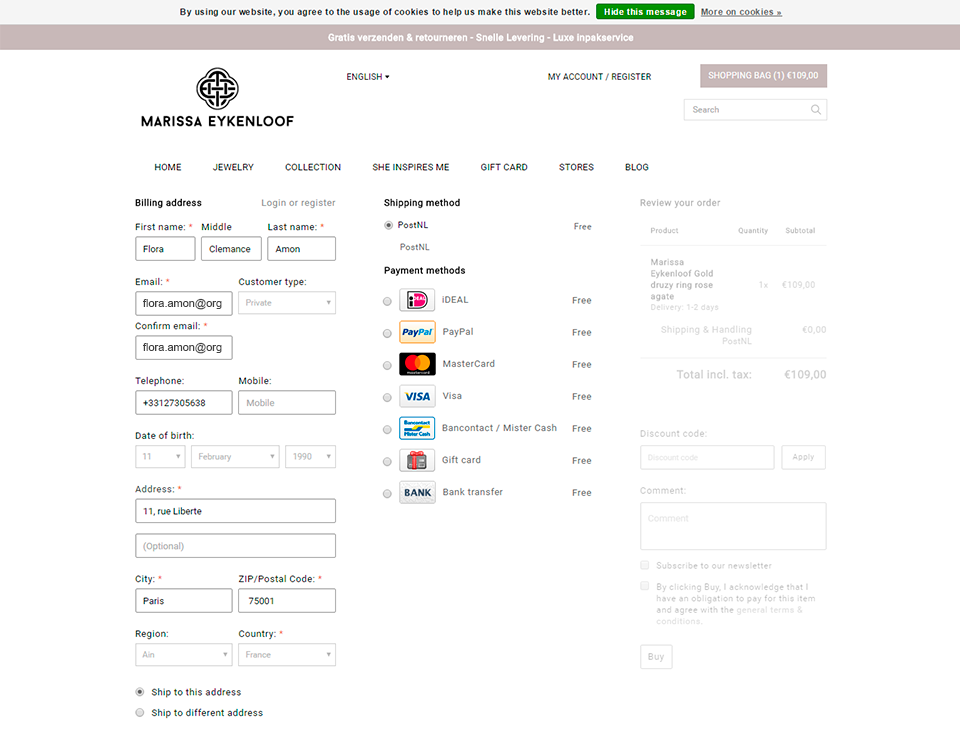 Now all data about the customer's preferred delivery type and the very order will be automatically put into retailCRM. All information will be visible to the manager in "Delivery" section on order page.
The manager needs only to call back to the customer and agree on delivery matters.
We wish you successful sales! :)
Do you have questions? We will answer them with pleasure by phone +44 2070437182 or by e-mail mail@retailcrm.pro