Now it is possible to attach different files to orders and customers in retailCRM
Now files can be attached not only to letters but also to orders and customer cards in the system. This will be useful, for example, if there are different scripts of conversation for each type of customers in your company.
Or if you want to collect and keep all documents (invoices, photoes of goods and etc.) on a specific order in its card.
---
Attach files to orders
In order to attach files to order card, find new "Files" button above and click "Add file" in the appeared window.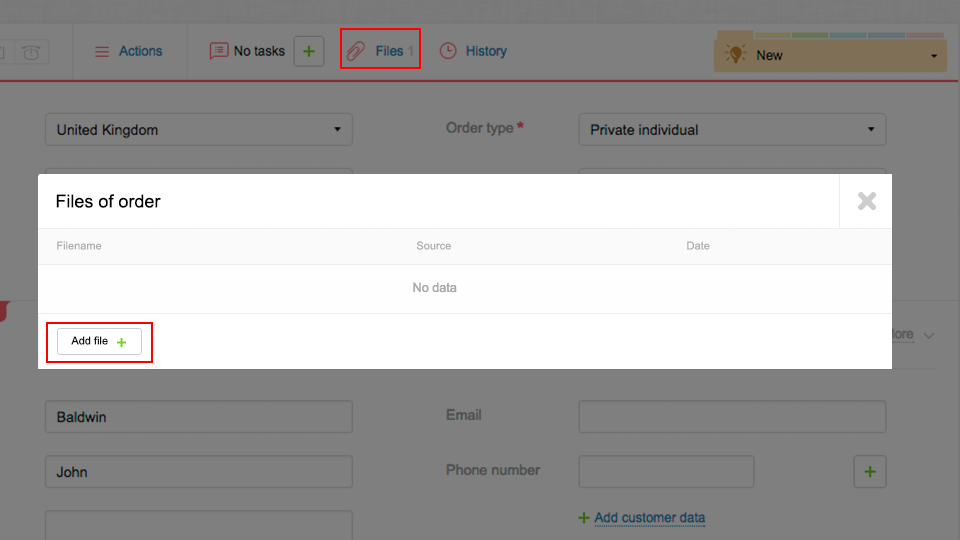 You can add a document or a photo to the order. Besides, file can just be dragged into the window and it will automatically be attached to the order: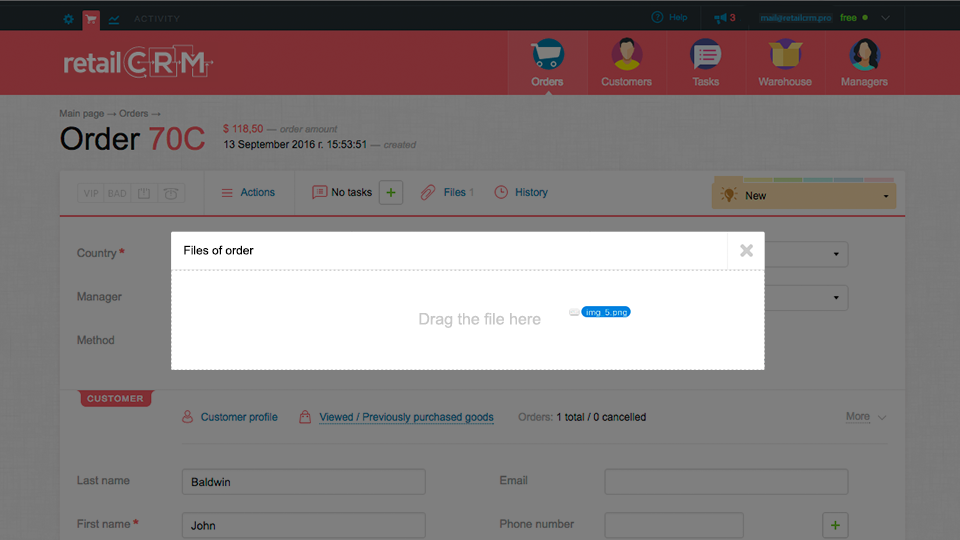 If you sent letters with attachments on the order, then all these documents will also be displayed in the list of files connected with the order.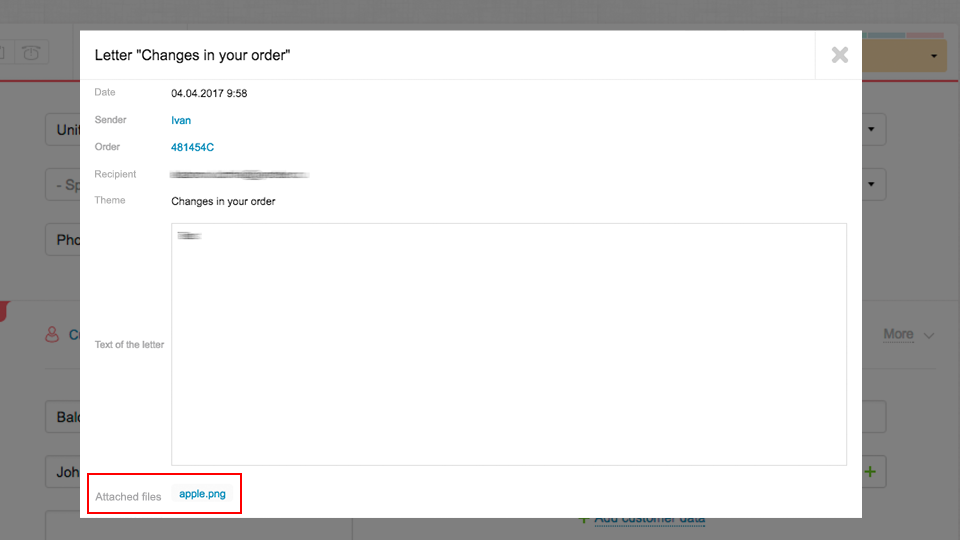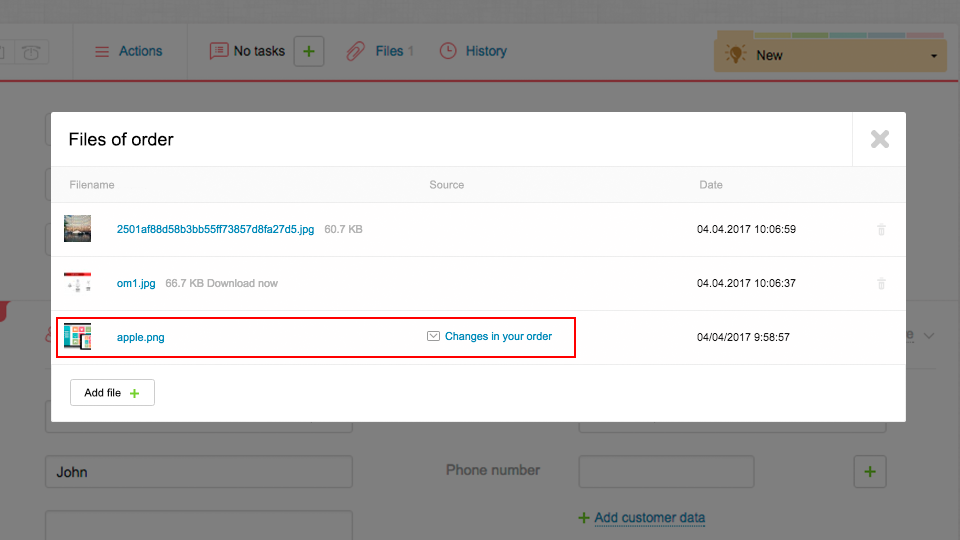 Attach files to customers
"Files" button and module for loading photos and documents have also appeared in customer card.
It is noteworthy that from the order card you will see only those files that were manually added by you to this order or were attached to the letter. And from the customer card you can see all the documents that were attached directly to the customer card, to all orders on the customer, were sent in letters and so on.
Files, added to order, are marked with an order icon and order number is also displayed next to it. Clicking the number, you can open the order itself.
Files, initially added to the customer card, are marked with a customer icon. And files from attachments of letters will appear in the list with an envelope icon as well as the topic of the letter from which they were brought up into the list.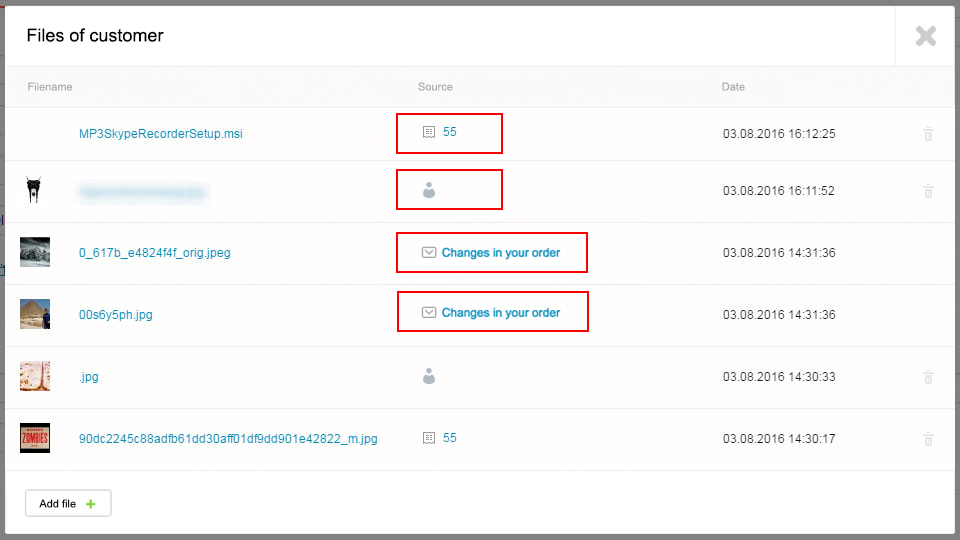 By the way, both from customer card and order card, you can delete files that were manually added by you, clicking the basket icon: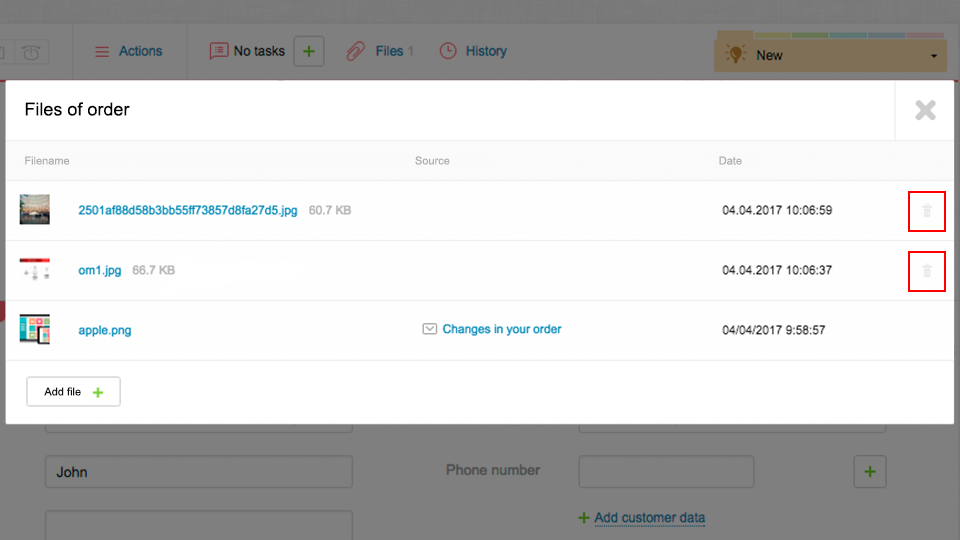 The system saves initial names of loading documents. It means that if you upload a picture called "Мой документ_01", it will be displayed with this name and not like "Moi_document_01".
Working with lists of orders and customers
Together with the new possibility, new filters and columns have also appeared in lists of orders and customers: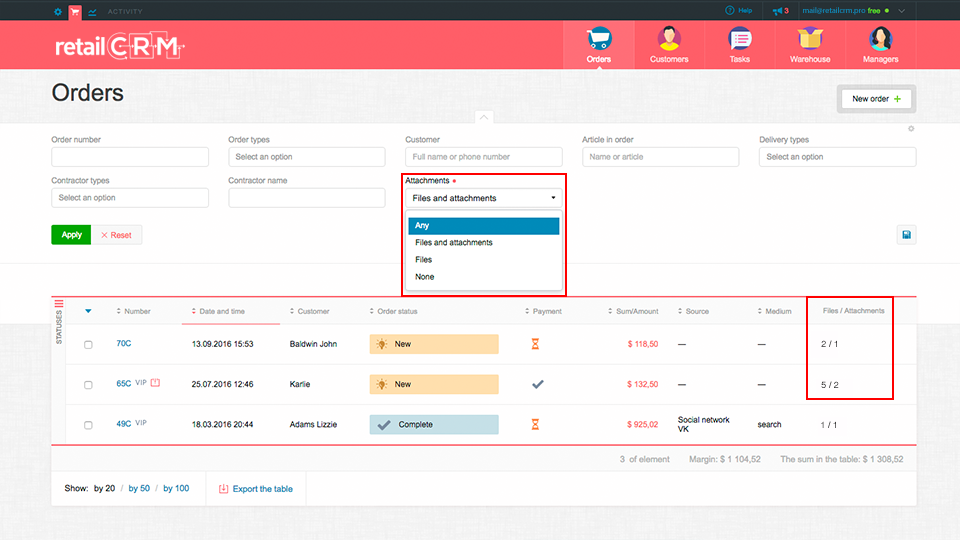 Using the filter, you can select all orders or customers which:
have attachments, also from letters
have files attached only to the card
are without any attachments
New column "Files/Attachments" will show how many documents were added to the order card or the customer card, and how many attachments were sent in letters bound with them.
You can also remove all files from all or only certain orders / customers. Just select the necessary ones in the list and then choose "Remove files" in menu of actions.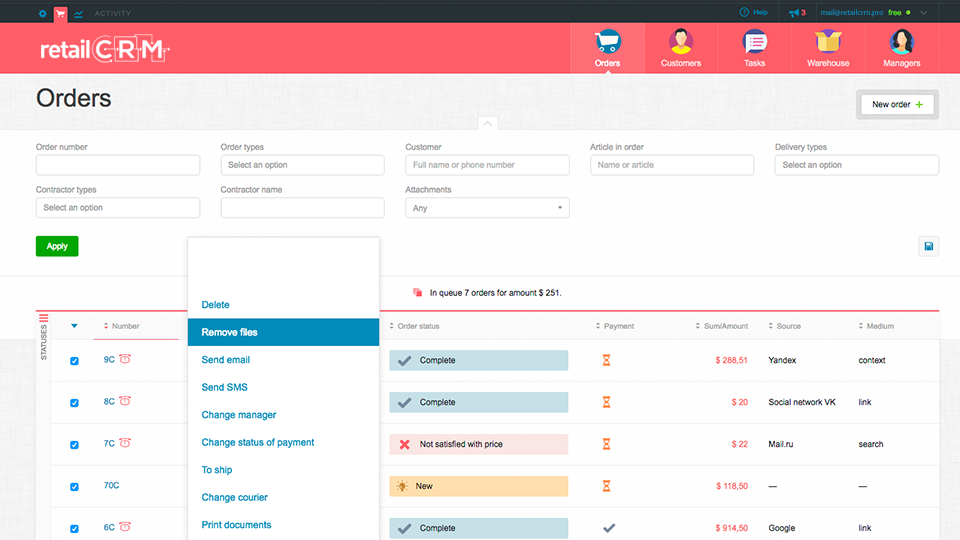 All files from selected orders/customers will be removed.
Data storage can be for charge. Find the details here: www.retailcrm.pro/contacts