retailCRM is worked out for us as a wonderful, simple tailor-made order system
Today we share the experience of the owner of Quality Home Shopping Ab Visser. He told us his doubts about choosing a foreign ecommerce system, how he had overcome it and what benefits he got after the integration.
---
Mr. Visser is owner of four online shops with goods for home cleaning, interior and souvenirs in the Netherlands. Mr. Visser, could you please tell more about your business? Is it wholesale or retail? What is your niche and your key customers?
It is wholesale and retail. For the wholesale key customers are home goods consumers, and b2b customers are some souvenir shops in Belgium and the Netherlands. Our product range is divided in 3 niches: environmental home cleaning goods, you know — fibers, towels and special and things like that and we have gobelin bags — small and big ones. The third one is tablecloths. We sell that to consumers on Amazon and on Bol.com, and on our own websites. Also we sell our gobelin bags to souvenir shops in Amsterdam, Brussels and Brugge.
Do you have any special details that make you different from your competitors?
Well, our product is rather unique due to its environmental friendly contents. Also we are exclusive sellers of some products here in the Netherlands. For example tablecloth. It's typical German habit and most of Holland customers don't like it that much. So that's why we don't have many shops here in Holland which sell that tablecloths. Also we have a better price, we're cheaper.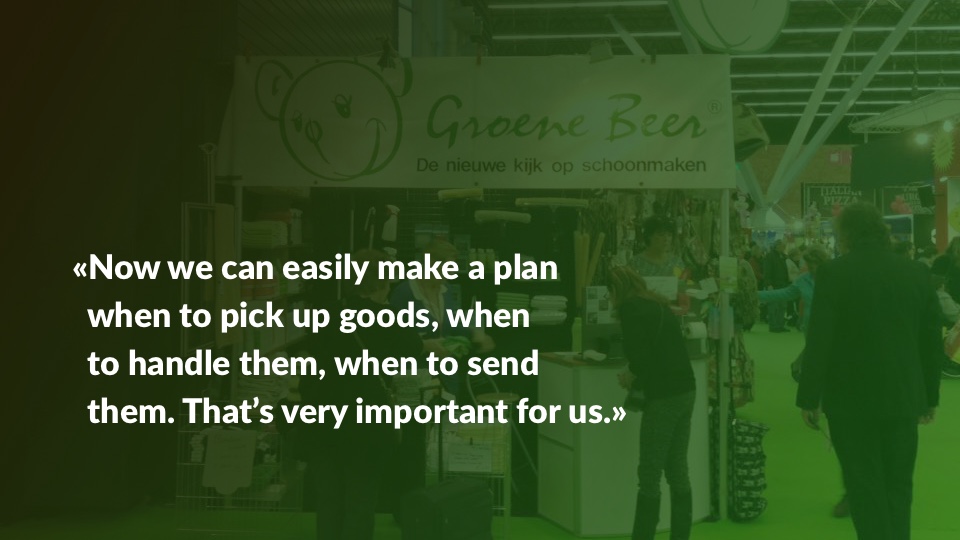 Tell us please, how did you work before retailCRM? Where did you control your orders and managers before? What kind of problems did you have?
Our biggest problem is handling the stock. We have 4 websites, and 2 marketplaces (Amazon.com and Bol.com) and people are coming there to buy things simultaneously. We think we have some goods left and suddenly realize that we're sold out. The problem was to sum up all orders from different places and check with the stocks. Now we need to open only one system to see all orders from websites. We are integrating with Amazon and Bol at the moment and when it's done we can run everything in one system.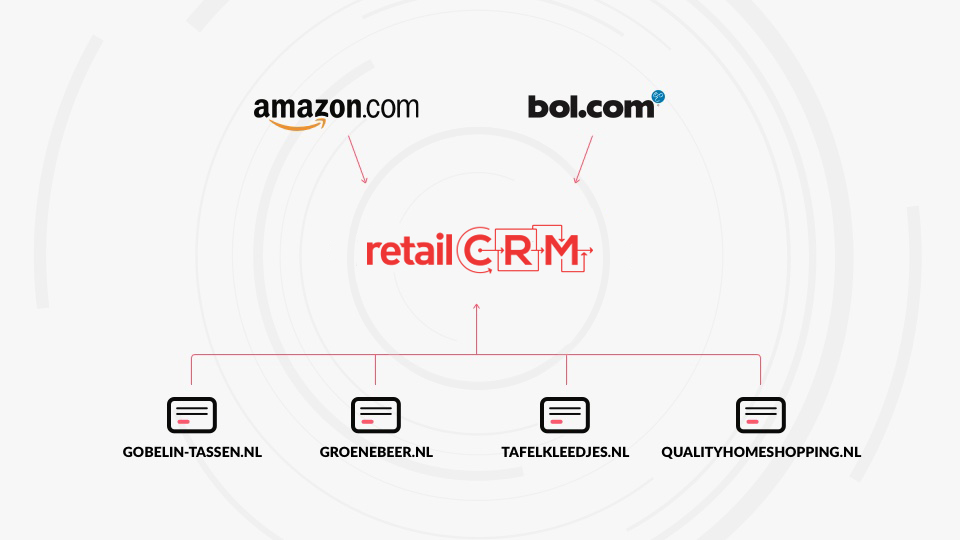 Now you've started working in retailCRM. What has changed in your daily selling processes?
Previously we had to work simultaneously in more than 4 websites. And we had to see what's coming in by phone and the other things. Now we have to open only one system, where we have the overview of all our websites: what's in there, how much things we need to do and so on. So we can make a plan easily — when to pick a stuff, when to handle it, when to send it. That's very important. Also we've integrated with KeenDelivery so now we're able to see what's going on with the deliveries. And the challenge for the next week is how technicians will succeed in getting Amazon and Bol integrated with retailCRM. Because Amazon and Bol are both largest websites here in Holland and this is significant part of our sales. After that our next step will be to build up the stock and management and work with suppliers.
Do you have any difficulties with integrating and working in retailCRM or everything was easy for you?
There were some difficulties but those were very small ones. Sometimes we didn't know how to change orders, how to handle it, is it possible to do something in retailCRM and so on. Sometimes we could see some words in English we didn't know how to translate and then we didn't know what to do with it. With the help of your team we realized that we can change almost everything we want, we can set up the system ourselves. In general things started going better, than it was before. It became easier to proceed with orders.
You know, the most difficult thing for us was how somebody abroad will do a job for us? Another fear was to share some numbers and passwords. It's hard to give such information to someone unknown. But things turned out that we could Skype, phone, do whatever we needed. We could speak and argue, give feedbacks, be angry or whatever. It never was a problem. I am very satisfied about the cooperation, communication and technicians. It was a good way to work together, so after a few weeks we just trust you.
Would you like to use retailCRM not only for order processing and stock handling but for marketing as well?
Yes, we hope to achieve the best results in cooperating with retailCRM. Especially for marketing and analytics. We want to take care about customer retention, to see which customers, areas and cities bring us more sales and act according to this information. At least we want to use these tools when we're doing marketing. Hope there will be more possibilities because we haven't done anything yet.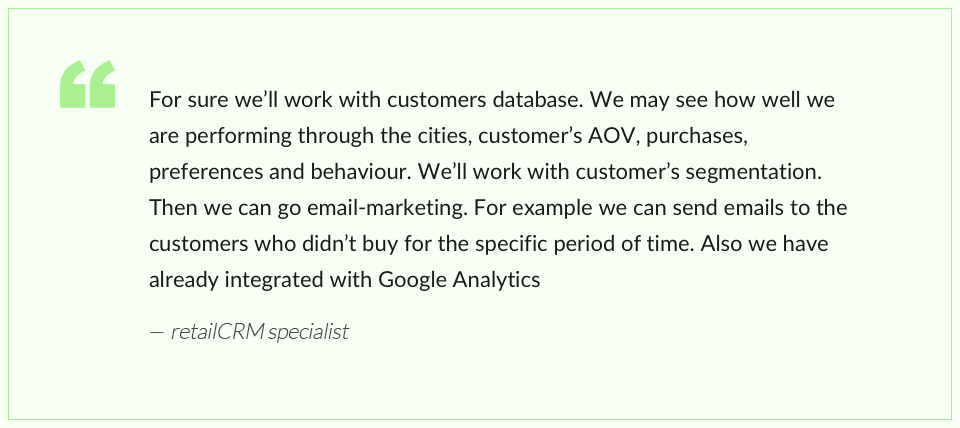 Mr. Visser, what are your future plans about retailCRM?
We will see when everything works as we would like to. The most important result now is that we do not make mistakes with the stock anymore. It means that in the future we will be able to handle the stock properly, because that's our main headache. After that we plan to build out the marketing together with analytics and the suppliers are next. What is good — we can handle and tune everything in one system. So far we don't have very big results but I am very satisfied with what I see now.