Case study of Meloman: implementation of retailCRM and growth in share of e-commerce sales in 2 times
Kazakhstan retailer with retail network of 40 stores has implemented retailCRM which is the central system in order management now.
---
Meloman holding company is one of the leaders in Kazakhstan retail market of children's toys, DVD, music, games and books. The company has more than 1000 employees. There are 40 stores in the retail network of all major cities of Kazakhstan. Also, there are 3 ambitious e-commerce projects:
meloman.kz — online hypermarket of books, movies, music and games
marwin.kz — online store of children's goods
komfort.kz — online store of constructional materials and household goods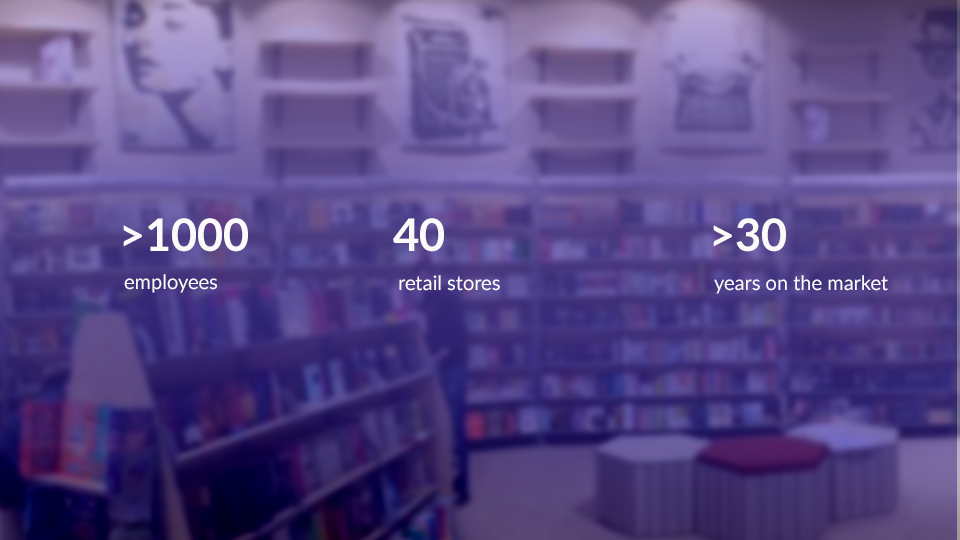 Full transition to retailCRM had occurred in 2016 in Meloman. Igor Avramchenko, the head of the department for new technologies in Meloman holding company says about it:
"Increase in orders number by 50% annually is noted in e-commerce field during the last some years. Of course, this is the result of overall systematic work and not just the effect after the implementation of CRM system. But for me the fact that the staff growth is significantly behind the growth rate of orders is important — there is also the role of automation with the use of retailCRM there.
We can easily afford ourselves an organization of two large sales promotions one after another, such as the "Night of Discounts" without freeze of orders processing. Production capability grows faster than the increase in resources that we improve in peak moments. "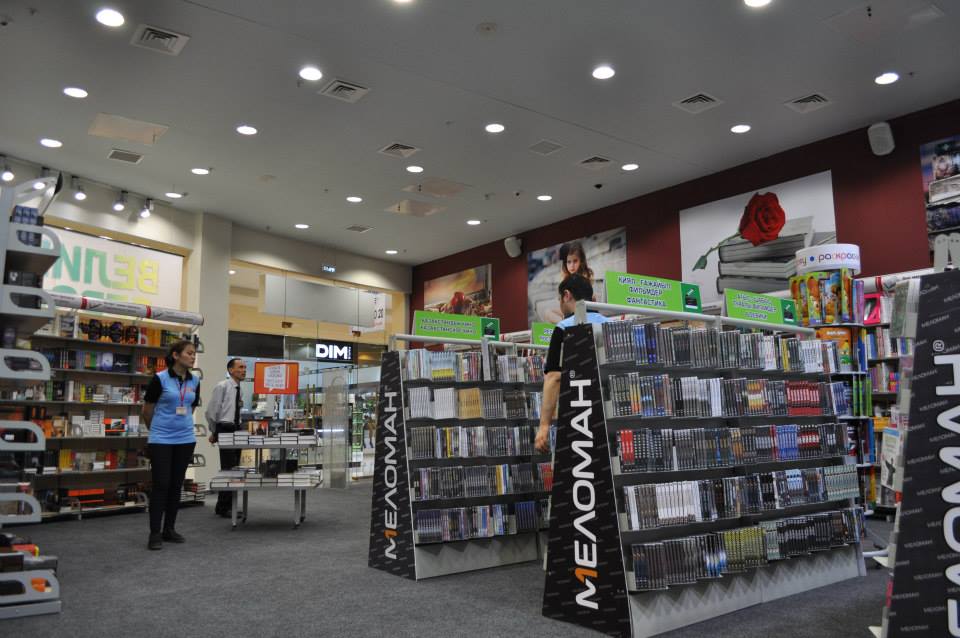 Before retailCRM
Before the implementation of CRM, Meloman dogfooded an automated workplace — the workplace of employee in the online store, synchronized with Axapta ERP system and the website.
Automated workplace received the information from the online store, orders by phone were also created there. From the automated workplace the information on orders was transferred to Axapta, where took place goods reservation and orders creation for moving from packaging warehouses to shipping warehouses.
Information from ERP on orders statuses was transferred back to the automated workplace, and order managers could monitor their movement to the final warehouse.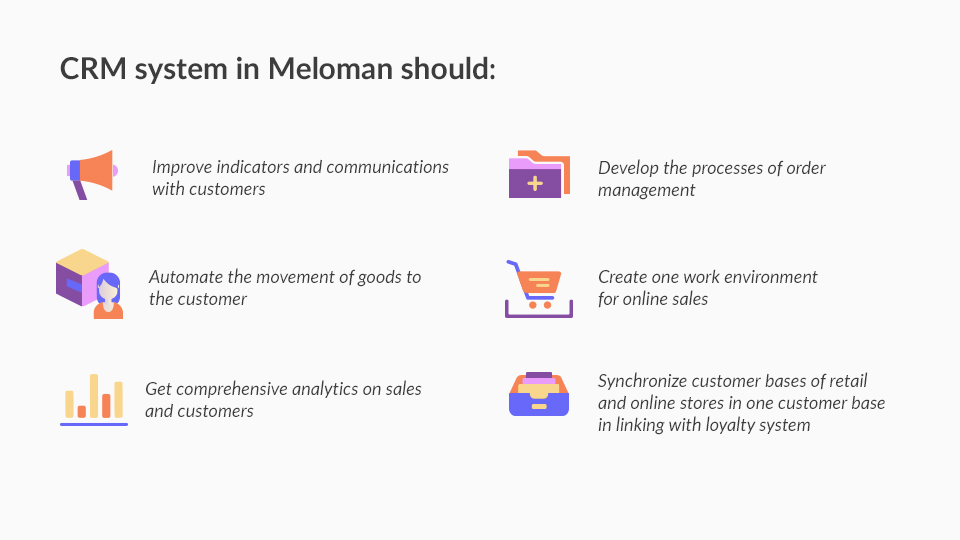 Vulnerability of the automated workplace was in insufficiently developed management of customer information, however, automation, invoicing, status monitoring systems and sales records were up to scratch.
It had been decided to make CRM as a central system through which all information flows on management of web orders and customers would pass.
Moreover, an emphasis was made on already existing CRM, since creation of a brand new effort is time-consuming. It was necessary to develop its own customer base in conjunction with orders as soon as possible and learn how to manage it effectively.
Connection of websites and ERP
Integration with websites was set up in order to get orders in CRM.
There is two-way exchange on statuses between retailCRM and Axapta. In ERP an order is created by pressing one button in the CRM:
After order creation and determining warehouses with availability of the necessary goods, order dispatcher presses the corresponding button on the displayed interface of the warehouse for reservation
XML file is generated that is read out in ERP
Then, order for inter-warehouse transfer is created.
This significantly saves dispatchers` time and, consequently, allowed processing great quantity of incoming orders without increase in the staff.

Taking into account priority of orders processing
With growth in the number of orders, it was becoming more and more difficult to understand which orders to process first of all. To solve this problem, in the very beginning was developed a rating system in Excel. Afterwards this calculation was transferred to the CRM. In parameters of priority calculation are the current status of the order, the time spent in the status, the cost of goods and order. As a result, orders are sorted by priority directly in retailCRM.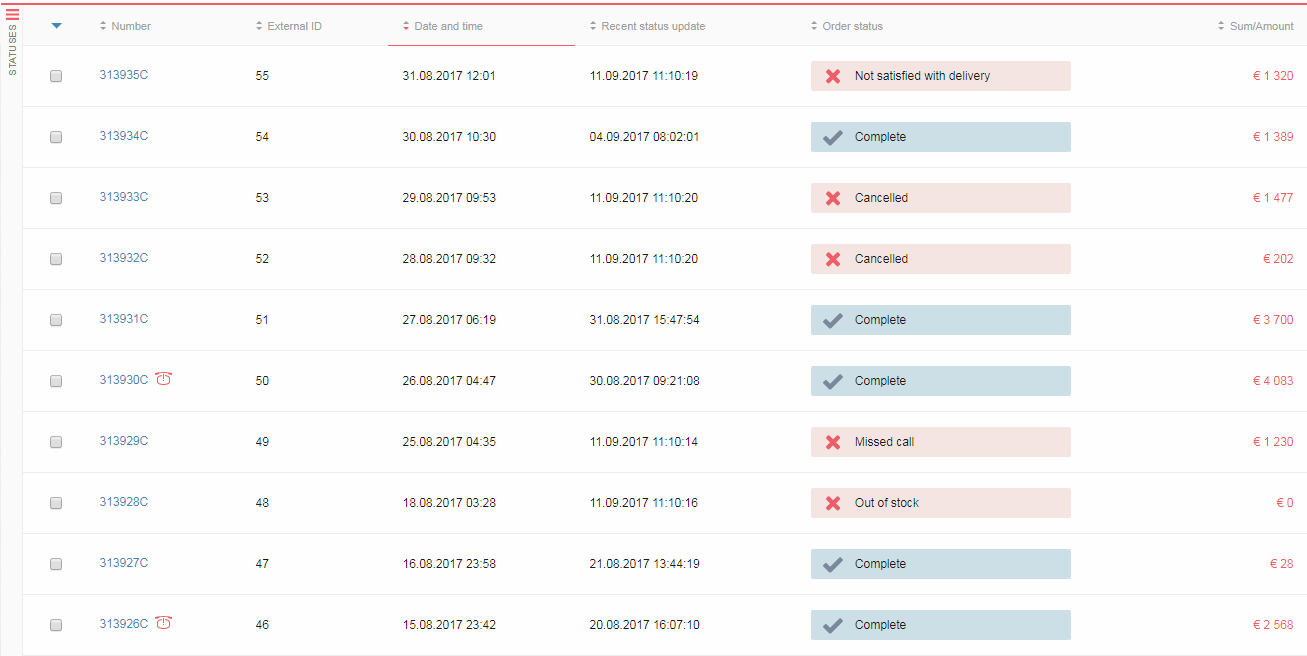 Pushers and other employees
Primarily call center works in the CRM. Using the customer's pop-up card when making a call is convenient for operators, as well as direct call from the customer card or order card.
Also, order dispatchers work in the service; they assign all incoming orders to responsible managers, so-called "pushers". Responsibility of the latter is control of orders movement, communication with other employees in logistics chain of the order.
The key staff of the store — order pickers in stores or warehouses — is connected to the system. Their rights are set up in such a way that they see orders created by the stores, package goods and when ready carry out the corresponding operations with the status in POS AX, Axapta. After that, the status of the good is automatically transferred to retailCRM.
Besides above-mentioned services, delivery services dispatchers, admins and leading personnel of the online stores work in the CRM.
Analytics and control
For analysis and control is used multidimensional array of values. Information from retailCRM is taken via API for building data cubes. Cubes are built on time series, with certain intervals and specified cyclicity. Then through pivot tables one can get the segmented information and thus logistics, orders dynamics, work of the stores, personnel and etc. are controlled.
As a result
As expected, retailCRM has become the central system of order management in the online stores of Meloman holding company.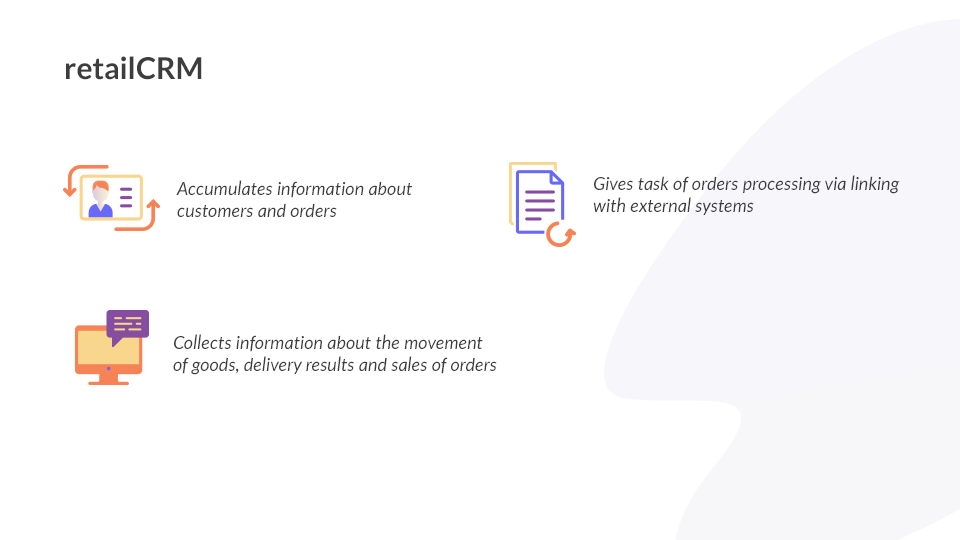 Igor Avramchenko:
"One or two years ago this share was 2-3%, while now it is more than 5%. Of course, we would like to gain the share of 10-15% without reducing our turnover and capacity of the retail network. There is no limit here, since it is useful both economically and technologically."
About plans
The customer base has not been yet synchronized between the retail stores of the network and retailCRM, so this item is on the Meloman`s agenda. In the current plans is to organize periodic export of customers, buying at retail to the CRM. In such a way the holding company is planning to fulfill one of the indispensable conditions of omni-channel strategy.
Development of retail sales technologies, their automation, improvement of transparency and controllability in retail stores are also in plans.