Omni-channel strategy, robots and order processing in Inventive Retail Group
How retailer with turnover of more than 846 150 000 USD has implemented Enterprise solution of retailCRM
---
Inventive Retail Group company is a unique project for Russian retail that unites the networks of mono-brand stores of computers, electronics, phones, children's and sports goods from leading manufacturers.
The project was launched 12 years ago and now is on the top of 10 largest electronics sellers. Besides 87 stores of re: Store, the group also includes 269 stores, such as Samsung, Nike, Lego and Sony Center.
Company's e-commerce field is developing more and more active year by year, course is taken on automation and implementation of new services and functions.
In 2016, sales in 7 online stores of the network had grown by 78% and reached 7.1% of the group's total sales.
Evgeny Usenko, the Head of eCommerce in Inventive Retail Group told us the successful story of CRM system implementation in the company's e-commerce projects.
Inventive Retail Group has been using retailCRM instead of customized CMS since 2017. It was a very important step towards omni-channel strategy, the large retailer has received a stable, intensively developing system of order processing and, one of the significant results, order processing time has been reduced by 43%.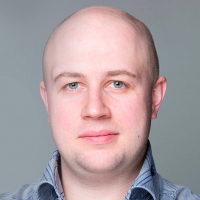 Evgeny Usenko
Head of eCommerce in Inventive Retail Group
"First of all, order processing time has been reduced by 43% as a result of implementation. Operators work more effectively now.
Secondly, we have got actively developing, stable system for order processing. This is a win-win story when the large e-commerce retailer develops the product together with the vendor and gets prompt decisions.
And the most important thing is a smooth moving to omni-channel strategy. retailCRM will be the core of omni-channel strategy in terms of orders, logistics and call center.
Thirdly, we have got a good partner realizing the product very quickly. Frankly speaking, we were surprised by such high-quality implementation. This is a success story based on our experience.
Thanks to retailCRM team!"
Let's look at the project's stages and what has been done for achieving the goals.
How it all began
Prior to retailCRM, Inventive Retail Group used a brand new customized CMS created 6 years ago. It was inconvenient in terms of interface and poor processing speed.
After the launch of the program on call center transformation, it was necessary to find an alternative solution.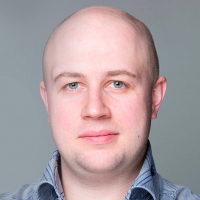 Evgeny Usenko
Head of eCommerce in Inventive Retail Group
"We actively studied the market of Russian and foreign CRM systems. Large-scale platforms, such as SAP Hybris and Oracle, needed to be built from scratch specially for us, they lacked market solutions and integration with external systems, thus achievement of results would be time-consuming and expensive.
retailCRM functions had shown us that almost all things from our to-do list are already in this system".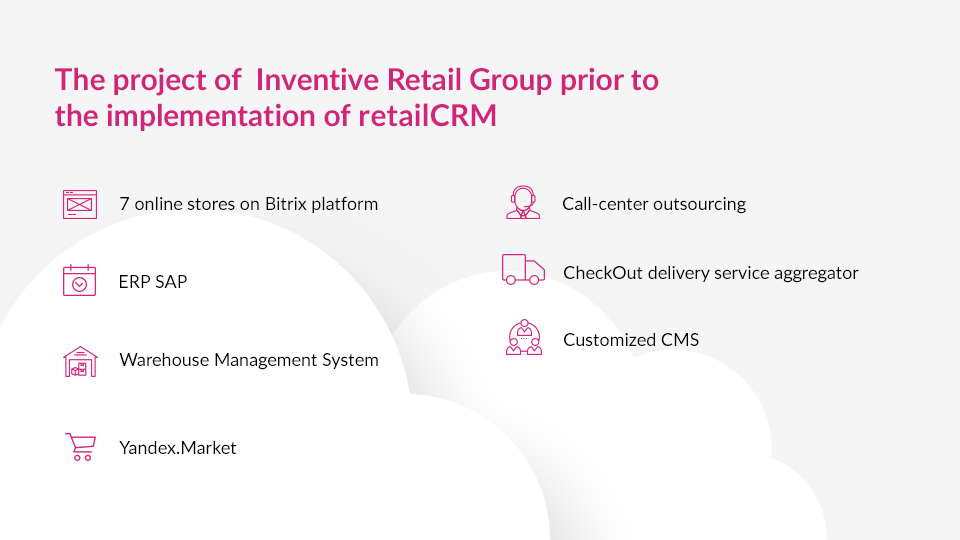 Enterprise level implementation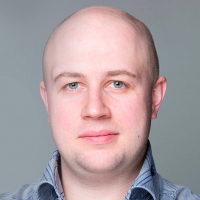 Evgeny Usenko
Head of eCommerce in Inventive Retail Group
"Specially for us was implemented Enterprise solution. E-commerce is a very dynamic market, many services and functions appear which you add to yourself and we can use them. With such solution we do not live separately — we live with the market.
Projects at the Enterprise level significantly increase economic efficiency of retailCRM developments and the speed of their implementation.
We had signed the contract in spring of 2016 and received absolutely implemented product with all initial demands in the same year by the end of October ".
Inventive Retail Group needed to transfer smoothly from dogfooding morally obsolete CRM system to retailCRM, copy the current integration scheme, optimize order processing and take into account all customer demands.
A lot of integrations
First of all was developed an integration service to convert data from Warehouse Management System, SAP and FTP into template formats and for two-way exchange with retailCRM.
In order to get data on warehouse balances and to transfer data for delivery was set up the integration between retailCRM and SAP. Alongside with SAP integration, the work was being done on connecting websites of 7 directions on Bitrix platform. The next stage was the integration with Warehouse Management System for maintaining omni-channel strategy and delivery from retail.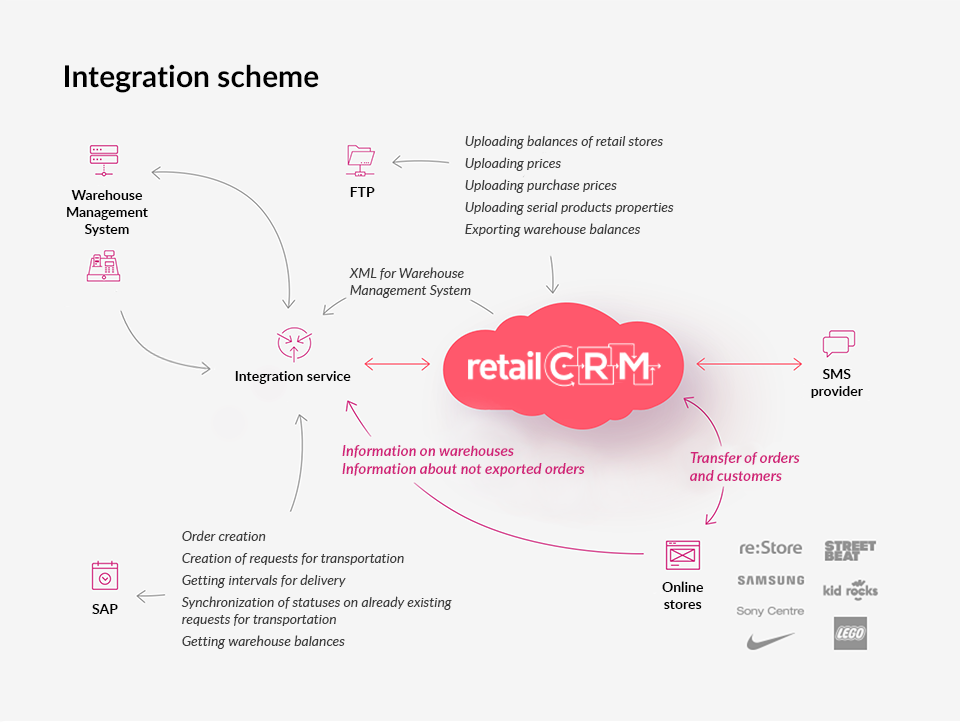 Auto tooltips for operators
Auto tooltips are developed to speed up order processing and avoid mistakes. At the top of the order processed by operator, there are fields with tooltips on further actions for the order. For example, proceeding to a new order, operator sees the text "Confirm all order fields with the customer and choose the shipment warehouse!"; the next step in this field is the button "Transfer the order to SAP" or "Transfer the order to Warehouse Management System".

Robotization: without operators and calls
Particular attention should be paid to the fact that orders for self-delivery from retail are processed without operators — by robot Furby.
The system recognizes these orders and assigns to them the robot. If situation requires human intervention, the system signals about it to operator.
Online monitoring of integrations
retailCRM has online monitoring of data transfer between systems involved in business processes. For example, if there is an error in order transfer to Warehouse Management System, the responsible person is notified and an icon indicating to the problem is displayed at the Monitoring screen.
Everything is going well
retailCRM should unite omni-channel retail to the utmost. Now the plan is in incorporation of all transactions for orders with retail to the system. Among them are orders formed in online stores, as well as, for example, delivery of a big TV, when buying at a retail store.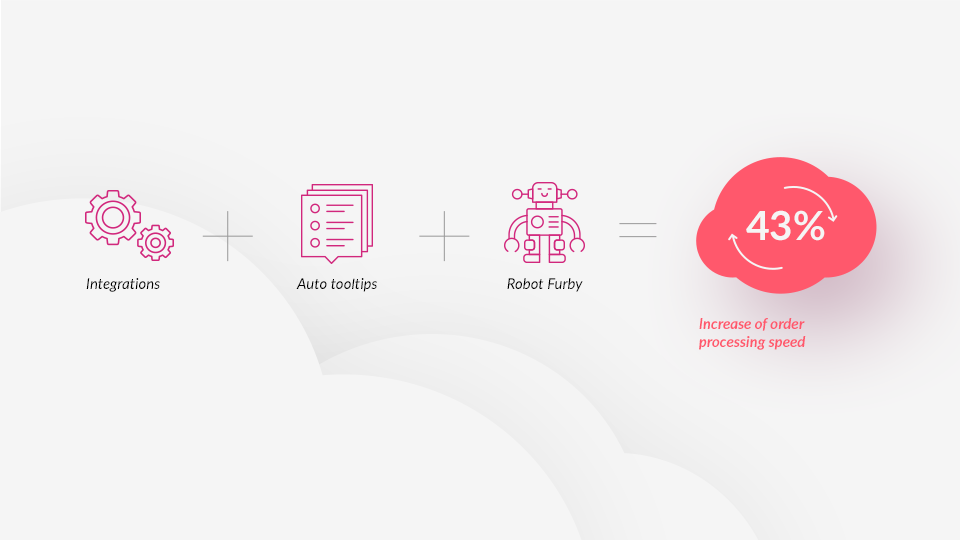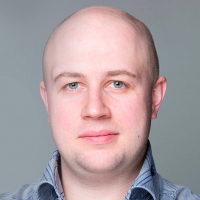 Evgeny Usenko
Head of eCommerce in Inventive Retail Group
"All work with orders we carry out in retailCRM. Operator no longer needs to open Warehouse Management System in order to look at the information about availability of goods or delivery — everything connected with orders and deliveries should live only in retailCRM".
Setting up telephony and implementation of logistics control system will be soon.
Retailer is also planning to organize the work with customer complaints and suggestions. This is logical and necessary since exactly the call center processes similar appeals.
The project is constantly supported by retailCRM, so more improvements are ahead!